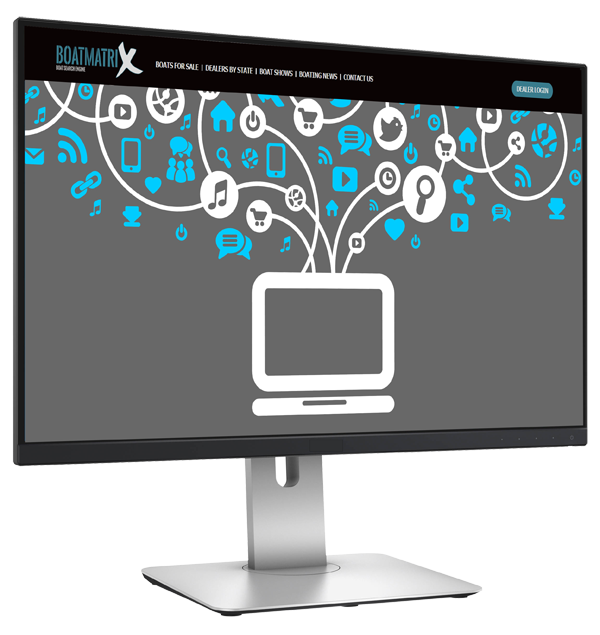 BoatMatrix offers an online search engine tool that allows dealers to list unlimited product listings and pushes inventory to state based sites for maximum exposure. BoatMatrix is different and the results prove it.
– Single source entry point for all boat inventory.
– List New & Used Boats, Trailers, PWC & Engines.
– Inventory feed available for some website CMS.
– Control of your inventory and listing information.
– Monthly E-blasts to consumers
– Facebook marketing for your state.
– BoatMatrix website and state websites for maximum exposure.
– Automated posting to your Facebook store.
– As low as $119.99/month.
– Manufacturers Discounts Available.
– NO LONG TERM CONTRACTS.