BoatMatrix utilizes social media to drive consumers to our page so they can find boats  in your inventory. By harnessing the power of social media we can drive more traffic to your site and get you more leads and exposure.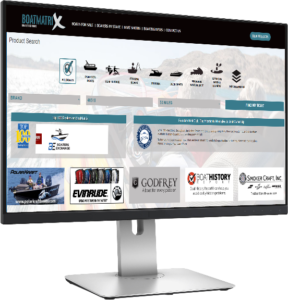 – Monthly E-Blasts to consumers in your area.
– Facebook advertising consumers in your state.
– New & used state websites for additional exposure.
– BoatMatrix blog (consumer news).
– BoatMatrix search engine site.
– Marketing consulting for your dealership.
– BoatMatrix Facebook page.
– Facebook automated inventory posting to your shop.
Additional services available for a fee. Contact BoatMatrix and lets us customize a plan to help you get more views and more sales.